Mobile Instrumented Stroke Rehabilitation in Ambient Assisted Living to support longterm success and independent living


Background and Goals
Maintaining personal mobility is a key factor for the upkeeping of an independent and self-determined life style. Several types of chronic diseases, which are occurring in an increased number during advanced age, can cause severe impairments in mobility, leading to a higher dependency and a loss of the quality of life. One of the most common severe diseases, which leads to paralysis of the lower limbs (among other effects), is stroke. During in-patient rehabilitation medical personnel takes care of patients involving intensive therapeutic treatments.
After discharge from the in-patient treatment into the domestic surrounding, patients often loose motivation and drive to continue their treatment procedures, since they are not automatically provided with treatment options, like physical therapy, gait training or gait assessment.
Based on the vitaliSHOE (benefit) project, MISTRAAL involves the development and testing of a mobile movement analysis and feedback system for at home usage. Stroke patients will be encouraged to monitor the progress in their course of therapy after the in-patient follow-up treatment, and to influence the progress. MISTRAAL determines the progress according to the results of instrumented assessments and based on the development of gait quality. An instrumented shoe insole gathers movement parameters directly on the foot and delivers them to the health platform mednanny. All parameters and results will be abstracted and presented in an easy-to-comprehend form via a web-interface on a tablet-PC. Regular execution of the afore-mentioned instrumented assessments and exercises will provide the possibility for the users to track the changes in their course of therapy. A series of field trials will result in the medical-scientific validity and subsequently in the systems testing under real-life conditions in the users' homes.
One of the results is the further development of a biometric measurement device for the mobile detection of movement parameters, including a connection to a health management platform, into a product-related and market-ready prototype. In the course of field trials, the aptitude for medical use-cases (accuracy, reliability, repeatability) will be tested. A second (reha@home) phase will provide insights into the adequacy of the system's usage at a patient's home. It will also show effects on patients' motivation and adherence.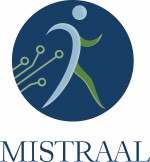 Project Status
finished
Extern Links
Contact
Project Sponsorship
The project vitaliSHOE is sponsored within the framework of the benefit program by FFG (Austrian Research Promotion Agency).



Project Partner