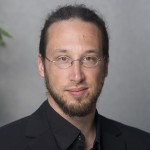 FH-Prof. DI Dr. techn. Johannes Oberzaucher
Johannes Oberuzaucher, studied biomedical electrical engineering at the Technical University of Graz, received his PHD from the Technical University of Vienna and a promotion for Ambient Assisted Living at the Carinthia University of Applied Sciences.
He is very experienced in the development of assistive technologies and in particular in the development of systems following a user centered design approach. He conducted user-group specific technological developments within several national and international funded research-projects and published the results in a number of scientific publications. He is active in a wide area of approaches within the field of AAL and worked on methods for the developement and evaluation of AAL-technologies as well as data-analysis and algorithm-development for assistive technologies.
Publications
List of publications hosted by the Carinthia University of Applied Sciences